Mission
Love for Tattoos is the main reason that leads us to dedicate our lives to researching cutting edge formulas.
Passion for Body Art must be accompanied by Health.
Our mission is to create colours for shiny and beautiful tattoos but with one irremovable belief: safety.
This is why Atomic Ink doesn't contain aromatic cancerous amine and PAH (Policyclic Aromatic Hydrocarbons). The heavy metals are below the legal limitations.
All inks are sterilised to guarantee absolute microbiological safety.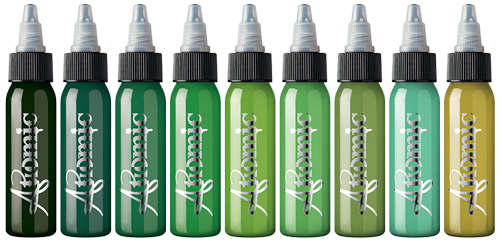 On this official website it is possible to view and download the
legal certificates
for each single pigment and every single batch.